Granite Countertops for Home Kitchens – What Makes Them an Ideal Option?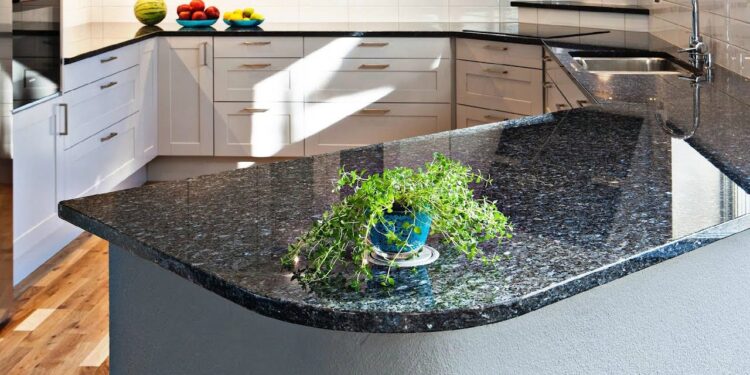 A granite kitchen countertop is an extremely popular universal choice for all kinds of kitchens – whether it's a contemporary kitchen, a rustic kitchen, or a modular kitchen, granite goes well with all styles. Such popularity might make one wonder whether using granite is just a trend or are there actually some benefits of using granite as a countertop in the kitchens. 
Well, to sort out the maze of all such questions that raise doubts in the minds of many people who want to get their kitchens renovated, we'd like to say, yes. Yes, granite kitchen countertops are absolutely worth the attention that they get. The reasons that we say so are listed below. 
Granite is a Hygienic Natural Stone
One of the main things to maintain in a kitchen is hygiene. It's the place where food is made for the entire family. And since granite is naturally a germ resistant, bacteria resistant, fungus resistant, and dust resistant stone, it's one of the best options to be used as a countertop.
Granite is Durable
Once sealed, granite becomes extremely durable. Sealed granite countertops are actually highly impact resistant. So, if you have small kids running around in the house playing balls, granite is one of the safest options that'll last for decades to come. 
Granite is Stain-Resistant
What more can you expect than the fact that the countertop you're using will not catch stains? Granite is one of those rare natural stones that are extremely water resistant. The result? It doesn't absorb liquid of any kind. So, whether it's oil that you have accidentally spilled or wine, granite countertops will not get stained at all. 
It's Budget Friendly
The many reasons that granite is extremely affordable are as follows.
Since it doesn't catch stains, it does not lose its color or shine. So, it doesn't require frequent polishing to retain its gloss.

It doesn't develop scratches either.
In other words, it's a low maintenance option since it doesn't require any special treatment. On top of that, it can be easily cleaned with a wet cloth. 
Granite is Multipurpose
You can actually use Kitchen Wholesalers granite countertops to cook, chop, slice, and bake bread. 
Ergo, it also resists heat like no other stone. 
So, having granite countertops installed will keep you happy for decades to come. Hence, the popularity that these countertops enjoy globally.