Ideas To Remodel Mobile Homes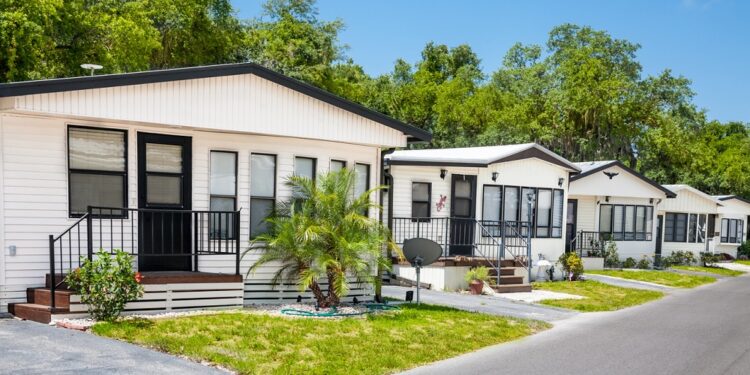 Home remodeling is one of the best projects for adding value to your house. If you are looking for any mobile homes for sale with a graceful look, it is simply because of the remodeling activities. There are multiple remodeling ideas that you can use to make your mobile homes all beautiful. You can incorporate these ideas according to the tastes and preferences of the owner. This blog post will suggest to you all the ideas for remodeling your mobile homes.
Roof
If you want to make your mobile home look great, you should design the roof pitch higher. A roof size of not less than 4/12 gives a perfect appearance to the entire house. A high roof pitch will allow the rain and snow to fall off effortlessly. It is advisable to ensure that the roof is solid enough to handle an upgrade. If there is any leakage, fix that before remodeling the entire house.
Doors
There are doors both inside and outside of the mobile homes. If your house has small doors, consider changing it to a bigger one. Opt for a quality material to prevent the doors from ruining due to rainfall, heat, snow, and hail. You can choose aluminum for the outside doors, while wood material works wonders for interior doors. Elegant doorknobs will accentuate the entire look of the house.
Basement
You may think that basement construction would not be possible, but it is not the case. With the help of a contractor, you can design a beautiful basement at the foundation of mobile homes. Adding a bed in the basement also gives a cool vibe to your home. Designing a basement in mobile homes requires a lot of skill and expertise. So, you need to make sure that the contractor has the required permits and licenses to make the basement.
Windows
The windows in mobile homes help to cool and heat the inside area of the mobile homes. The size of the windows should be standard to make the appearance of the home more stunning. You can further decorate it with classy curtains to uplift the look of the house.
Floor
There is not necessarily to have a specific flooring of the mobile homes. You can opt for wood or tile flooring to give it a luxurious feel. A wood floor covering is often the first choice of most of the owners. You can also replace the old carpet with a new one.