Urban Style and Convenience: Scottsdale Townhomes for Sale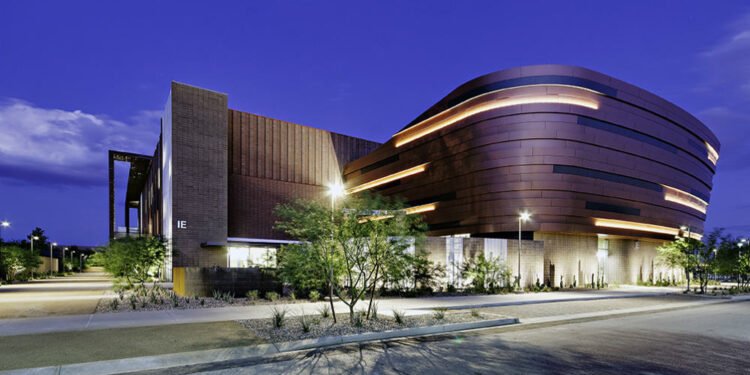 Scottsdale, Arizona, is a beautiful and vibrant city known for its stunning natural scenery, top-rated golf courses, and luxurious resorts. But beyond its picturesque landscapes and tourist attractions, the city also boasts a thriving urban community that offers an exciting mix of style and convenience. This article explores the benefits of searching for Scottsdale townhomes for sale and provides information on the current market for townhomes in the area.
The Convenience of Urban Living
A significant benefit of owning a townhouse here is the convenience of urban living. Many townhomes in the area are within walking distance of popular restaurants, shops, and entertainment options. This means you can enjoy all that Scottsdale has to offer without getting in your car or navigating through traffic.
Another advantage of townhome living is the low-maintenance lifestyle it provides. Many houses include amenities like landscaping and exterior maintenance, so you don't have to worry about spending your weekends mowing the lawn or fixing a leaky roof. This makes townhome living an ideal option for busy professionals and anyone who wants to enjoy their free time without the hassle of home maintenance.
Modern and Stylish Design
Townhomes in Scottsdale are also known for their modern and stylish design. Many of the townhouses in the area are newly constructed and feature the latest in contemporary architecture and design. This means you can enjoy all of the amenities and features of a modern home without dealing with the upkeep of a traditional single-family house.
In addition to their modern design, many houses also offer stunning views of the surrounding landscape. Whether you're looking for a home with a view of the mountains or a panoramic city vista, you can find it here.
The City's Townhomes Market
The market for townhomes in Scottsdale is currently strong, with a variety of options available to suit a range of budgets and lifestyles. The median sale price for townhomes here is presently around $400,000, making it an affordable option for many homebuyers.
One popular area for townhome living in this city is Old Town. This historic district is known for its eclectic mix of shops, restaurants, and entertainment options and offers a vibrant and exciting community for townhome residents.
Another popular area is North Scottsdale. This area is known for its luxury homes and golf courses and offers a more upscale and exclusive community for townhome residents. Whether you're looking for a townhome in Old Town or North Scottsdale, plenty of options are available to suit your needs and preferences.
Investment Potential
Finally, such townhomes also offer excellent investment potential. With its thriving economy, booming tourism industry, and growing population, Scottsdale is a great place to own a rental property or invest in a second home.
Additionally, owning a townhouse here can provide a great return on investment in the long run. As the city develops, the demand for urban housing options like townhomes is only expected to increase, making it a wise investment for homebuyers.
Scottsdale townhomes for sale offer a unique combination of style, convenience, and investment potential, making them an incredible option for anyone looking for a low-maintenance urban lifestyle. With various options available in popular areas like Old Town and North Scottsdale, there's a townhome to suit every budget and lifestyle.