How To Choose Hurricane Impact Doors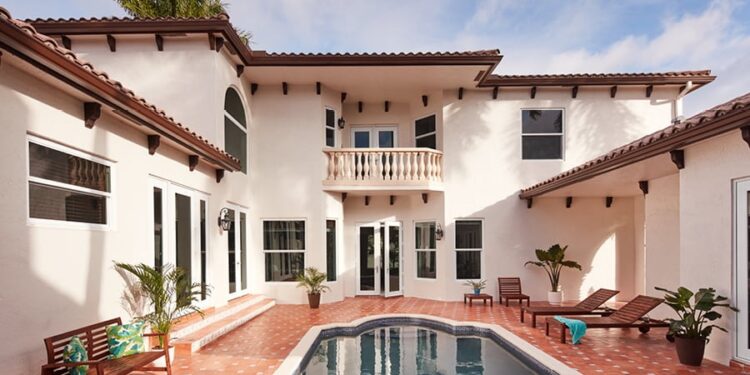 As Floridians, you are used to extreme weather conditions. Hurricanes alone are one of the leading causes of your woes, estimated to be around 500 tropical and subtropical. With a risk score of 55%, Sarasota County in Florida is at risk of getting hit by natural disasters.
Most of the disasters that hit the County in the past 20 years were hurricane-related incidents. Hurricanes bring massive storms, strong winds, and incredible amounts of rain that cause damage to both life and property.
Therefore, it becomes imperative for you to invest in hurricane doors in Sarasota, Fl to prevent significant local damage. Installing hurricane doors is vital to your property if you live near the coastal area or in HVHZ (High-Velocity Hurricane Zone).
What are Hurricane Doors?
Patio doors that have features to protect your property from the damage caused by a hurricane are called hurricane impact or hurricane doors. The glass used in a hurricane impact door is either laminated or impact glass.
Unlike ordinary glass doors with a high risk of breaking from the impact of flying debris, hurricane doors use stronger glass along with a panel and frame. Using a hurricane glass will incur no extra charge for additional safety proofing.
Laminated glass is shielded by an inlayer that does not let it fall off the pane even if it shatters from wind and water impact. The hurricane impact doors go through stringent codes by Florida Building Code to keep a check on their quality.
Factors to keep in mind while looking for a Hurricane Door
Impact-resistant doors are not a luxury but a necessity, especially if you live in places like Sarasota, Fl, which are hit by natural disasters almost every hurricane season. Therefore, you should consider some crucial factors while choosing a hurricane impact door for your patio.
Some important factors include:
Building Codes
Building codes are essential aspects to take care of while searching for a hurricane door. There are different codes adhering to the requirements of the various states.
Florida, in particular, has two distinct requirements- HVHZ and WBDR (Wind-Borne Debris Region). The HVHZ region requires the entire building to be made such that it is resistant to any wind-borne debris.
On the other hand, all the doors and windows in the building and residence must be glazed from the exterior and be impact resistant and protected.
Glass Used
Doors with ordinary glass panes can shatter on impact from high speeds and rainfall. It can become a health hazard for you and cause other property damage. Broken doors can also negatively impact the entire structure of your home.
Therefore, doors specially constructed to resist the impact of excessive wind, water, and other solid debris from a hurricane are made from laminated or impact-resistant glass. It protects your home envelope and reduces restoration costs.
Frame
The frame structure is equally important as it holds together your hurricane door. Therefore, choosing a tough material like aluminum or vinyl can be your best option. They can be customized according to your needs and ensure sturdy protection.
Final Thoughts
With the latest hurricane wreaking havoc throughout the state, hurricane doors in Sarasota Fl will be both a necessary and wise decision for the future. Hurricane doors protect the inside of your homes from flying debris and lower the risk of property loss, which is a by-product of such natural disasters.