What Are The Easy Ways of Making Your Bedroom Appear More Luxurious?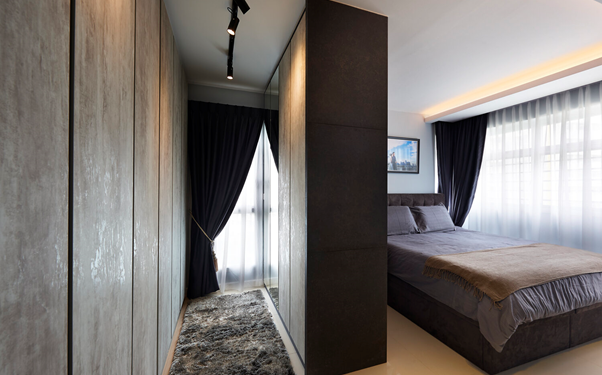 During the renovation of your home, when you are trying to design your home that is the most enjoyable and exciting phase, where you can plan out all your space needs right selecting your theme, lighting, furniture, and other details of your house.
Perhaps, your bedroom is one such space where you are going to spend your maximum time either sleeping or resting. All of us need a cosy and comfortable sleeping environment for relaxing and unwinding when the day ends.
While considering the various options available when it will come to designing your sleeping cavern, you will be overwhelmed with several choices that are available and you do not know from where to start!
There is nothing abnormal with this since every style of the room may appear as a certain masterpiece in your eyes.
When you are going to design your bedroom during your renovation process, however, you may face several constraints like your available budget, space availability, and a few other factors that can limit your choice and hinder your targets of building the dream bedroom.
So, in this article, we shall discuss various ideas for your bedroom design during your home renovation in Singapore. You may also associate with an experienced interior design company that has plenty of experience in taking up such complex home projects.
Incorporate a rug
By incorporating a beautifully designed rug, you can add warmth and texture. Prefer a rug with a certain floral design.
Display art
You can easily show off the style with a certain piece of artwork either a photograph, sculpture, or colourful painting.
Overfill all your throw pillows
Something is so luxurious about your plush and overfilled throw pillows that can transform your room from ordinary to extraordinary.
Add one hanging light fixture
Replace your light with a hanging type of light or a certain glamorous chandelier. This can add a little touch to a certain drama and romance.
Rethink your nightstand
In case, you have a nightstand then it is time to again think about how that is all displayed. You can hide some things in a drawer and only display certain small items in quite a beautiful tray.
Focus on your statement pieces
A highly gorgeous gilded dresser, dark wooden bed frame, or a velvet armchair, each bedroom must have its own centrepiece. However, ensure that it remains in focus.
Keep your floor empty
A cluttered room will never look luxurious, hence keep your floor orderly and clean that will mean no book stacks and extension cord piles lying on the floor.
Upgrade your hardware
Replacing hardware like crystal, gemstone, copper, etc. can be an easy and cheap way to upgrade the room.
Reorganize your vanity
Like your nightstand, even a cluttered vanity will make your bedroom look messy. So, buy a few makeup organizers from the nearby store.
Add greenery
The easiest and quickest way of upgrading your room can be by adding some greenery. You maychoose as per your own taste.
Incorporate open shelves and cupboards
By adding a vertical space, you can offer a spacious appearance. You can do that by using open shelves and cupboards.
Illuminate your bedroom
Try to use several different lighting forms to illuminate your space, which can add further grace to your space.
For your bedroom theme use dark and deep colours 
A bedroom with a dark and deep colour palette produces an engulfing sense of elegance, drama, and beauty, ideal for your good night's sleep.
Add comfortable nook
You might be fortunate enough to have enough room to experiment with interior design. Adding a cosy lounge nook or a certain relaxing area to your bedroom is one way to update it.
Incorporate a headspace
A soft headrest is an excellent technique to make a less expensive bed appear more premium. When you are reading in bed, it not only feels great, but it also provides an instant sense of luxury.
Update the bed linen
Go for a few versatile neutrals fabrics of good quality fabrics, or choose a pattern that can complement the other areas of the room.
With all these new ideas, you can surely make your bedroom a little more luxurious.