What To Do With Your Repair Before The Plumber Arrives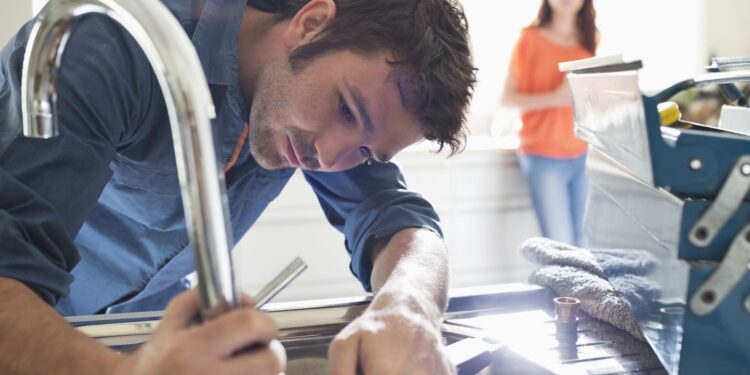 Decorating or renovating the house is great. There are new furniture, accessories, and objects that will leave the environment renewed. But it is necessary to be careful at this time, as some problems may appear. Mainly on places such as laundry, kitchen, and bathroom, these are the places where the greatest possible inconvenience lives: drilling a water pipe with a drill. If that happens, don't panic. 
Know what to do up to before Plumber arrives to check the leaky faucet. When an accident happens, it is necessary to close the water valve to avoid a bigger mess and save water. After that, there are tricks and tricks to contain. The leak until the Plumber arrives. The first and simplest is to buy a patch. To install, it is necessary to put PVC glue around the hole cover, screw it with a wrench into the hole in the pipe and wait.
About an hour until dry. And that's it, open the water valve again because the problem was momentarily resolved. That's right. The hole plug is a palliative solution like the hole. Once done, it can widen, the hole cover can end up being displaced by water pressure. Therefore, it is recommended to hire a plumber to carry out an inspection and certify if the problem has been resolved, as there is. Always the possibility of doing something wrong.
Unclogging The Drain
A renovation involves handling and cleaning materials such as cloth, paper, brushes, and containers with mortar, cement, and other chemical residues. Turns out all that waste can go. Accumulating in the plumbing and hindering wastewater flow such as sink pipes, toilet outlet pipes, shower drains, shower drainpipes, rainwater networks.
Internal and external, passage boxes and sewer pipes. The result can be an unpleasant backflow of sewage down the drain. When the water takes a long time to go down, it is a sign that the drain is clogged or that there is. A clogging start. The first step is to wait for it to drain, albeit slowly. Sometimes it is necessary to wait for hours. It's worth closing the registry because it won't get in the way if there is any leak.
The process until the Plumber arrives and checks for leak detection. The unclogging in these cases is done through hydro blasting. Pressurized water jets remove all dirt without causing any surface damage. Accumulated in the pipe, such as hair, soap residue, grease, seepage from roots, and inorganic material such as concrete.