All About the Costings of Home Doors Here in Singapore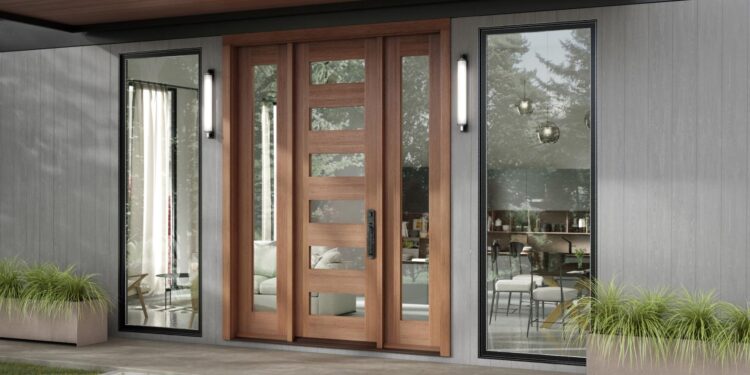 Doors are one of the most important parts of our house. As per their functionality, they can be very helpful when it comes to protection and making you feel comfortable in the house. However, with so much work to do, they have to go through a lot of wear and tears day by day making it important for us to think about its repairing or replacement or up-gradation.
Whether it is your bedroom, bathroom, garage, or your main door, everything needs a change or up-gradation from time to time. But if you do everything with planning then it can surely be a good investment for you. If you are looking for someone who can provide you with top-quality bedroom doors in Singapore then you should contact SG Doors. It is a well-established company that provides materials at reasonable and attractive prices.
Installation Costs
When it comes to an installation here in Singapore, it can range anywhere between $150 to $800 per door depending on its type.
Let us look below for more details:
There are two types of HBD main doors
Non-fire rated: These are mainly used for bedroom or interior as they are more lenient. This can typically range between $569 to $1499.
Fire-rated HBD: Many of the units in Singapore do have a compulsion of using a fire-rated one. So, you need to check the guidelines well before you buy a door for your house. remember that the rates of these can vary depending on the level to which they can withstand the fire to up to 1050 degrees Celsius. The normal range can be anything between $899 to $1799.
Here are the guidelines for selecting a door:
As per the HBD guidelines, if you are replacing the main or an entrance door along the escape root then you need a permit here. you need a one that is half-hour rated and the frame needs to have a closer. It also needs to have a PSB label on it. So, before you buy a door from a company, you need to find if they follow the HBD guidelines and have the permit with them.
It is also an offense in terms of the owner, who does not engage a contractor from the Directory of renovation contractors. He might have to pay a fine of around $5000.
Bedroom Doors
Its rates can vary between $230 to $700. But this will all depend on the type of materials used to make them like the PVC, aluminium, glass, etc. If you have a classic bedroom one then it will cost up to $480, whereas for the laminate solid bedroom one it can cost up to $288.
Toilet Doors
This is can range anything between $150 to $500, but the cost can vary depending on the typeyou choose:
Aluminium and PVC bi-fold (prices can be as low as $170)
PVC or wooden swing and slide(prices can be as low as $200)
Popular Door Types in Singapore
Nyatoh: These are made of Nyatoh woods that are resistant to denting and marring. They are best for entrance doors
Timber: They are strong, secure, and environmentally friendly.
Nyatoh Timber: They are made of solid Nyatoh timber/ panels. They are suitable for the main entrance or Kitchen.
Classic: They are made of Medium-density fibreboard (which is a mixture of soft and hardwoods molded).
Laminate: They are made of wooden materials in joint with blackboard or double-panel wood.
Veneer: They are made of thinner slices of wood
Different types of Toilet Doors
These are available in different types such as:
Bifold: These are less expensive and are available in different colors and styles. They are splashproof and will not corrode. The only disadvantage is that it has a very simple look and the rollers can get spoilt very easily.
PD: They do not have a bottom track. So, they do not cause any hazardous option for kids and the elderly.
Wooden: They have a longer life span and can look better with bedroom doors.
The cost for your door installation can depend on the type of door used, the labor cost, and the equipment used.