5 Different Siding Materials For Your Home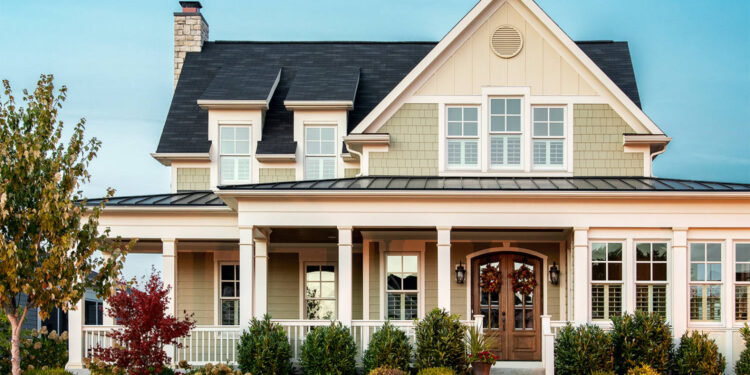 The core elements of your home's exterior are windows and siding. These experience a lot of wear and tear and normal damage due to weather conditions. Overall, your house's exterior will require an in-depth update every 20 years. Homeowners have many options to choose from, especially when it comes to replacing the siding of a house. If you're thinking about updating or changing the siding on your home, we're here to help you. Next, we share insights on the 5 different siding materials for your home. By the end of this article, you'll know which siding material is best for your needs!
#1 Vinyl siding
cincinnati vinyl siding is a top choice when it comes to siding materials for your home. Most homeowners choose it because both windows and sidings can match smoothly when you install vinyl siding. This type of siding is versatile, meaning you can choose from different textures, colors, and styles. And the best part about using vinyl siding on your home is that it's cost-efficient.
#2 Wood siding
If you want a stylish result for your house's exterior, wood siding might be a good fit for you. The downside of this siding material is that it requires some maintenance. You'll have to add an exterior finish such as paint or stain. Wood siding has moderate pricing, but it can get expensive depending on the finishes you opt for.
#3 Metal siding
Among the 5 most popular siding materials for your home, we can mention metal siding. It is available in many styles, including vertical strips, panels, and shingles. It is a low-maintenance material, but it can get damaged faster than other siding materials.
#4 Fiber cement siding
If you want a stylish and durable alternative to wood siding, fiber cement siding is a good fit for you. It resembles very well natural wood. But the trick is to install it correctly. It is durable, but it isn't as cost-efficient as you might think. For this type of siding solution, you'll have to have a generous budget. Fiber cement siding can last up to 50 years if it isn't subject to insect or rot damage.
#5 Insulated siding
Insulated siding is a type of vinyl siding with a powerful insulating layer. That layer is made from expanded polystyrene foam. This increases the energy efficiency of your home, offering long-term advantages. It is a good choice if you're planning to replace both windows and siding. It can create the perfect insulation for your house.
The bottom line
These are the 5 different siding materials for your home that can help you achieve both a stylish and well-performing result. We recommend you use advanced installation services for the best results. DIY approaches might lead to significant damage to your siding. So, discussing with a windows and siding expert is a great start for you!