The Many Wonderful Reasons to Prep for Kitchen Renovation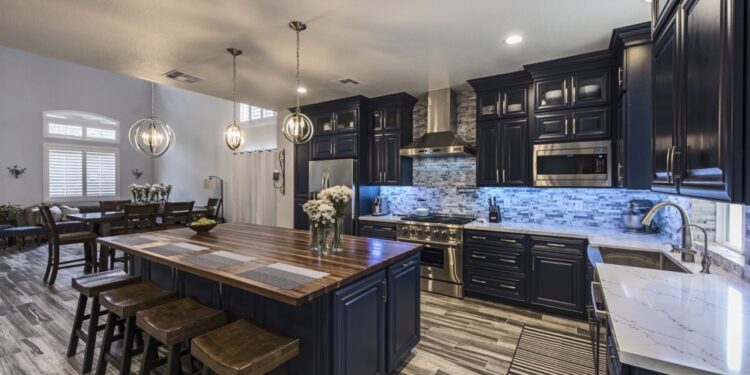 Kitchen renovation is one of the brightest ways to add oomph and newness to your house without going overboard. However, it doesn't mean that you should do it on your own. It's ok to add a few bits here and a few bits there, but major amendments give desired results – whether you're doing it to improve the aesthetics or in order to make your kitchen functional – only when done by professionals. 
Now, the next question is, what makes remodeling and renovation better options? And the precise answer is, renovation will save a lot of money since it doesn't require deconstructing the entire kitchen, instead, it involves making amendments to the existing model(s). Interior designers and creatives at renovation firms like Renovco renovation have zillions of ideas going through their heads. Those ideas are more than enough to turn your kitchen into your dream kitchen without the need to actually demolish it first. 
That said, we will now take you through some amazing benefits of having a kitchen renovated by professionals. Have a look! 
You'll get a Lot of Space to Yourself
A kitchen practically is a Pandora box that houses endless items. And storing those items eats us most of the space. 
So, creating more space is the first thing that every designer has in mind when they start renovation. There are multiple cabinets in the market that can be used to organize everything in a kitchen. And there's nobody better than an interior designer to determine which kinds of cabinet(s) will be most functional for your kitchen depending upon its shape and dimensions. 
Thus, when the kitchen is renovated, there's a lot of space that's left behind and it makes you feel that your house has suddenly become bigger. 
So, if yours is a cramped space too, you must have a look at the portfolio of how the designers at Renovco have successfully reformed hundreds of kitchens so that they look more organized and better. 
The Kitchen Will Become Functional and Hygienic 
Designers and project managers at Renovco are dedicated to help you pick some of the most hygienic kitchen countertops that are actually germ and bacteria resistant. Also, they make sure that the kitchen, post renovation:
Offers proper ventilation. 

Is compatible with modern power saving appliances. 
The Entire Place Brightens Up
Designers make sure that they use the best lights to enhance the aura of the kitchen. Whether it's LEDs, chandeliers, or wall sconces, they use what goes best with the type of kitchen you have and the type you want it to be. 
All in all, your kitchen will not just become less cramped after renovation, it will also become bright and airy that'll make cooking a pleasant chore that you'll enjoy.